Event
Climate, History, and Nomadic Empires: Case Studies and Questions of Method
Nicola di Cosmo, Luce Foundation Professor in East Asian Studies Institute for Advanced Study, Princeton University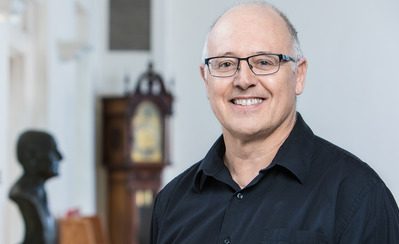 Climate data can lead to new interpretations of historical events and, more broadly, the co-dependency between human and natural systems. The world-historical significance of the nomadic empires that emerged in the steppe regions of Inner Asia over the past two and a half millennia is beyond question. Nevertheless, the economic, social, and political processes involved in their rise and fall is poorly understood. The availability of high definition proxy-generated paleoclimatic reconstructions holds new promise to advance knowledge of the pastoral nomads who built these empires. How to access and deploy climate data in historical analysis, however, can be controversial, as shown in recent narratives of 'collapse". The case of nomadic empires is especially challenging because much of the knowledge base is derived from archaeological and ethnographic research, rather than documentary archives. Through case studies from the ancient Turk (7th ¢. CE), Uyghur (Sth-8th c. CE) 'and Mongol (3th-14th ¢. CE) empires, this paper develops a model for more expansive multi-discipinary methods and richer reinterpretation. Register to receive Zoom meeting room invitation.
Discussants: David McGee (EAPS) and Manduhai Buyandelger (Anthropology)
Co-sponsored by MIT History and Earth, Atmospheric and Planetary Sciences (EAPS). Contact Kate Gormley kgormley@mit.edu with questions.