Announcement
Anne McCants awarded the Ann Fetter Friedlaender Professorship
Anne begins her professorship on July 1, 2021.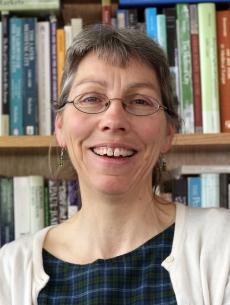 Professor Anne C. McCants of the History section is awarded ​the Ann Fetter Friedlaender Professorship of Humanities.
The professorship was established in 1992 (the year of her death) by the family of Professor Friedlaender and supported by Conrail, on whose board of directors she served. It commemorates her career at MIT as dean of the School of Humanities and Social Science (SHSS), head of the Department of Economics and the Class of 1941 Professor of Civil Engineering and Economics.
Anne McCants is an economic and social historian with a particular interest in the study of wellbeing, both its measurement in the past and its development over time.  A Margaret MacVicar Faculty Fellow at MIT since 2004, she currently directs the Concourse First Year Learning Community for the integration of the humanities in the science core. She serves as the President of the International Economic History Association and as an editor for both Social Science History and the Journal of Interdisciplinary History. Her books include Civic Charity in a Golden Age: Orphan Care in Early Modern Amsterdam, and several edited volumes on railroad construction in technological, economic and social context.  She has authored numerous articles on welfare in the Dutch Republic, European historical demography, material culture and global consumption, and most recently on modeling economic and institutional development through time.  Her current projects include a study of medieval building technology in its social and economic context, and the examination of the role of gender and family in long-run economic growth.
​Beginning July 1, 2021, Anne will begin her professorship. We wish her all the best in the upcoming academic year.