Academics
Fall 2022 Special Topics Subject! 21H.S04: MIT South Asian Oral History and Digital Archive Project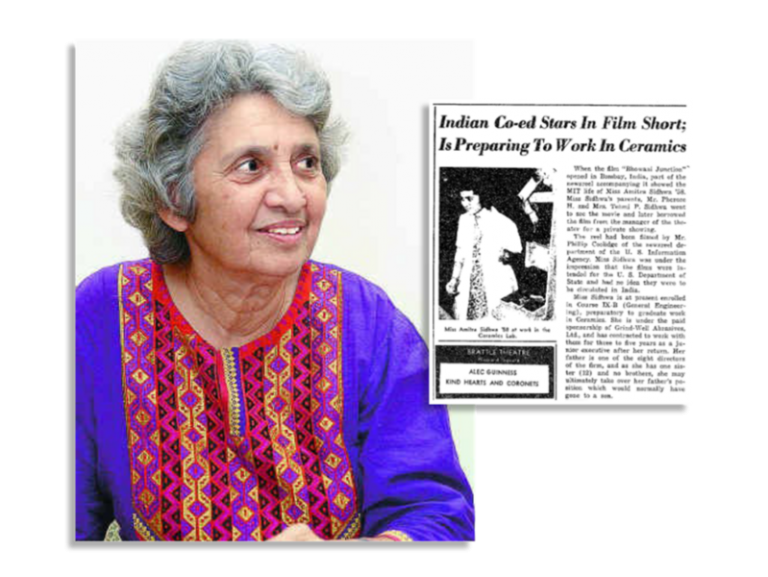 Join Professor Sana Aiyar, Associate Professor of History, in a History Lab – a unique class that documents the remarkable story of South Asia and MIT, dating back to 1882 when the first student from South Asia arrived at MIT! This project and research honors the determination and grit of multiple generations of South Asians at MIT, and celebrate this alumni's many accomplishments, technical expertise, and ingenuity that have significantly advanced life in South Asia, the United States and the world. This class joins a cluster of other project-based classes on the history of MIT including MIT and Slavery and The Indigenous History of MIT.
Working closely with Professor Aiyar, students will develop  range of skills including historical research, critical thinking, and public writing. They will learn about the history of MIT and South Asia, oral and digital history projects in digital humanities, and contribute to ongoing work on the project that will culminate in a public exhibition in Fall 2022. Topics include race, immigration, inclusion and exclusion in higher education, anti-colonial nationalism, the Cold War, and globalization. Student projects will include conducting alumni interviews, analyzing and archiving biographies and interviews, and preparing material for our digital archive. They will get the chance to interact closely with MIT's South Asian alumni located across the world, current faculty with a personal or research interest in South Asia, and other students with similar interests to them.
"As a present student, I think the most interesting part of this whole experience was interviewing alumni and realizing you had a lot more in common than you thought you did," says urban studies and planning and media studies junior Husain Rizvi. "When they were talking about grappling with these issues of anti-war protests, anti-fascism — it's just so interesting that we as students are still dealing with that today, in our own way."
"I loved learning and hearing everyone's stories!" shared Tammy Chen, a sophomore in electrical engineering and computer science.  "Over the summer I conducted so many interviews and each conversation and story was so unique – it was really fascinating. It was a great way to learn more about the history of MIT as well as the history of South Asians at MIT and here in the US."
Learn more about the project to date here and check out this short video too.